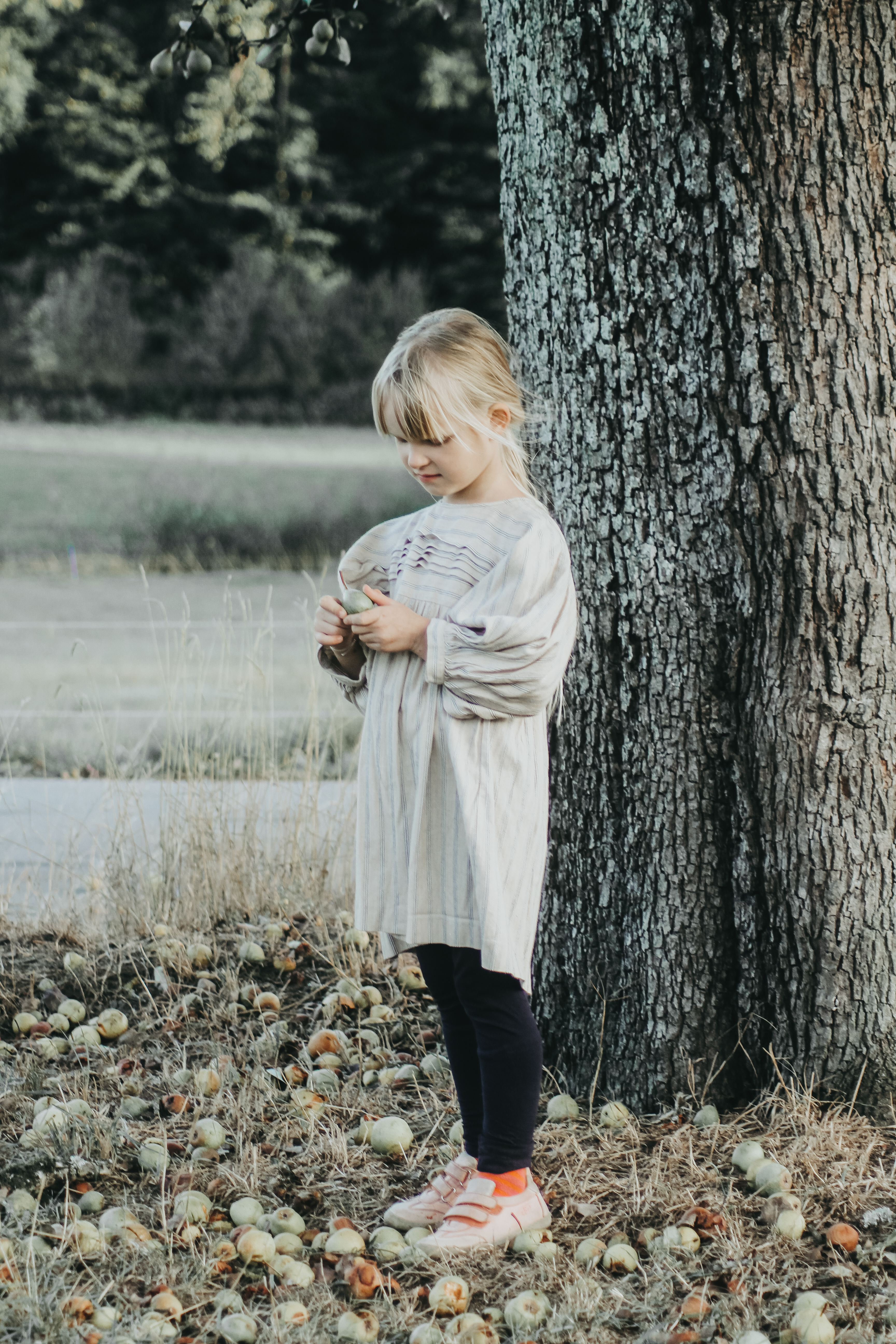 Unser neues Au Pair ist vor so ziemlich genau einer Woche in Deutschland gelandet und wir sind gerade direkt in der "Eingewöhnungsphase". Die verläuft -ganz ähnlich zur Kindergarteneingewöhnung- ganz langsam und in dem Tempo, das gerade gebraucht wird. Damit wir aber von vornherein einen guten und vor allem kommunikationshürdenarmen Start haben, habe ich euch hier mein Au Pair ABC auf englisch hineinkopiert. An dieser Stelle möchte ich mich kurz bei einer Au Pair Mama bedanken, die vor einiger Zeit das ABC auf deutsch zu verfügung gestellt hat und ich meines in Anlehnung an ihres verfasst habe.
Es ist nämlich so, wenn ein neues Au Pair kommt, kann man unmöglich alles im Kopf haben, um ihr alle Gewohnheiten und spezielle Details zu erklären. Das kann keiner so einfach sagen und noch weniger kann das völlig überforderte Au Pair das am Anfang gleich alles behalten.
Also macht es Sinn, sich im Vorhinein schon einmal Gedanken darüber zu machen, was wichtig ist, um die gleiche Linie bei den kleinen Damen zu fahren.
Und da unsere Au Pairs fast ausschließlich aus englischsprachigen Ländern kommen, gibt es das ganze auf Englisch. Es bringt ja nichts, wenn sie am Ende nur die Hälfte verstehen 😉
Dear XXX,
Happy welcome into our family. We admire your courage to live with an almost unknown family in a foreign country and hope that you'll feel comfortable here in no time.
 We're looking forward to a year full of joy, laughter and love with you and hope that we will experience all of it together.
 We hope that you will not only see this as a job but moreover as a once-in-a-liftetime-experience.
 We know that especially at the very beginning everything seems to be overwhelming and that it'll take some time before you feel comfortable in our daily routine, so don't hesitate to ask if something isn't clear to you. We'll be happy to answer all of your questions.
 For the very beginning, here is our Au Pair ABC with the most important facts and educational strategies to adapt to this fun family.
Au-Pair Room
We decorated your room with a lot of appreciation and love and hope that you feel comfortable in it. Of course you are allowed to hang up pictures on the pinboard and in the frames, please don't use sticky tape on the walls.
Eating in your room is of course allowed but we would like to eat the main dishes together and also don't want you to have dirty dishes or food garbage in your room. Please keep your room tidy and vaccum clean it at least twice a week. Open the windows daily for at least 15 minutes to avoid mold. Please don't dry wet clothes on the heating. We have a drying rack in the laundry room and/or in the garden.
Don't leave candles burning when you are outside of the room. Not even for a minute, remember that this is a wooden house!
Smoking inside the house is absolutely prohibited.
Bathroom
You are responsible for the bathroom next to your room. Please make sure that it is always clean enough to let guests of the house use it. After showering open the window.
Car
As we're living in the countryside, a car is sometimes required. You are insured with our little Toyota. For any car rides that include activities of the girls or your language courses feel free to use it without paying for gas. Once the tank is almost empty (2 bars left) don't forget to tell us, so that we can refill it.
If you are planning to do bigger trips by car, make sure to refill it after you've used it.
Please tell us straight away if you have had an accident. We won't be mad at you.
Speed limit in town is 50 km/h
Out of towns is 100 km/h.
There are frequently installed speed cameras everywhere around here so don't drive over the speed limits. You will have to pay your own speeding tickets.
Lotta and Odette
Of course these two monkeys are the most precious thing in the whole world to us.
Try to stay calm and talk gently to them and explain your reactions if necessary.
We try to raise the girls to be as independent as possible. They mainly have to manage their tasks (like cleaning up their rooms) on their own. Your job will be to supervise them and not clean up for them everything.
As we raise our children bilingual your main spoken language with the girls will be English. That doesn't mean that you are not allowed to talk to them from time to time in german, but the main language should be English as you are the only mothertongue speaker in the house. With us adults you can always speak German and I mainly watch TV shows in German at night, so feel free to join me.
Be a role model for Lotta and Odette. We are working on good table manners with the girls (always hands on the table, no elbow, no chewing with an open mouth etc) so please help us to implement them by being a good example.
Please don't talk about explicit contents and personal problems in front of the girls. Feel free to talk about that with me, if you need someone to talk to.
You are not their personal entertainer.
Both of the girls are quite good at keeping theirselves busy. If they ask you to play with them, join them, read books to them, craft with them and go with them for strolls or to the playground but don't feel like you have to be the holiday rep.
The girls are not allowed to treat you disrespectful.
At the very beginning the monkeys might test your borders (especially Odette). Tell her that you don't want to be treated disrespectful. We don't do a lot of punishments as we don't believe that it helps the children nor their misbehaviour to change. If you want to work with consequences never use a threat that you aren't actually able to fulfill. Odette is very special with pressure and usually doesn't work under it, so try to avoid issuing an ultimatum.(If you are not… then I will…)
While Lotta is great in apologizing, Odette can be quite stubborn (again the pressure thing). Try to help and support her by offering different possibilities.
There are days where the girls fight and cry a lot. You can either give them both a time out in their own rooms or invite them to play in the garden and get rid of some (bad) energy.
Never ever beat up the girls, not even a bottom smack. We try to solve problems with words and not with hands.
Family Calendar
In the kitchen you'll find our family calender with all important dates written down. Please write your appointments and dates into the calendar to keep us updated.
Please always talk to us before setting up appointments in your work time. If you need a day off ask early in advance to give us a good chance to realise it.
Food
You are allowed to eat everything that is in the house. Please ask before using some of our liquors. When you finish something (not only food but also things like soap, dishwasher tabs, washing powder etc) please write it on a list so that we can restock.
The girls are allowed to have one little treat as "dessert" after lunch (only if they have tried everything). Other than that they don't need sweets in the afternoon. Instead cut apples, pears or whatever is in the house.
We mainly drink water, sometimes a "Schorle" (sparkling water mixed with juice) is allowed.
Jam is not allowed for dinner for the girls otherwise they would never pick anything else.
Free-time
You are warmly welcome to spend time with us and join us on trips. Au Pairing means emersing yourself in a new culture and we're more than happy to show you around and help you to discover our country. Of course we understand if you like some alone time and respect that. Please don't lock yourself up in your room during weekends. Just tell us if you need some time on your own.
If you are sleeping at a friend's house, just message us. We feel responsible for you and don't want to worry about you.
You are not allowed to work during your free-time, otherwise the visa will be immediately invalid.
Guests
Your Au-Pair Friends are welcome in our home. If you want to invite someone over, please ask, if it fits into our schedule. When you bring friends over, introduce them to us please. We want to know who is in our house. Sleep- overs are possible if we have a chance to plan with it. Please never leave your friends alone in our house.
Homesickness
Based on our experience after 3-6 weeks comes the first homesickness. The first weeks of excitement are over, routine is coming and you might still not feel a hundred percent comfortable or still have to adjust to a lot of new habits. This is totally normal an das silly as it sounds, but this feeling will pass.
The best remedy is distraction. Try to not be alone, get active and explore the area, spend a lot of time with us to bond with all of us and let us become your surrogate family. Always feel free to talk to me about your emotions and feelings and don't just swallow them down.
Kindergarten
The Waldkindi is open from Monday till Friday 7:45-12:45
Please make sure that Odette is in Kindi by 8:45 latest and pick her up around 12:30 from the meeting point.
Internet
Our Internet is unlimited, nevertheless it is strictly prohibited to download/upload any illegal content, as there are high penalties in Germany.
This also includes the usage of p2p sharing platforms like BitTorrent.
Meals
We eat our meals together. It's very important to us that we all start at the same time and stay at the table until everyone has fnished. We talk about our day during meals and plan things for the upcoming days.
Setting up the table and cleaning it up as also tidying up the kitchen is a job that we all do together or in turns.
Phone
You will get a Simcard with a phone plan from us to be reachable and to communicate with us. It has an Internet full streaming limit up 2 GB. After that it will slow down to edge, so don't stream music or videos when you are not in a wifi area.In that phone plan is included: free internet, free phonecalls to german numbers. If the mobile phone bill is over the limit, we will charge you for that.
Problems/Issues
As much as we love harmony there will be conflicts within the year. If you have anything you want to talk about don't hesitate to ask for a meet-up(mainly when the girls are in bed). We might also ask you if there is something we want to talk about. Don't take it too personal. Criticsm hurts and you might feel missunderstood but we hope that we can overcome those problems by communicating honestly and appreciative. We don't carry a grudge against you for long so don't be afraid J
Schedules
The girls have quite a few activities during the week. To have a better overview, here are the current ones:
Tuesdays:      xxx
                       xxx            
Wednesdays:            xxx
Thursdays:     xxx
Fridays:          xxx